About Us
You can find over 100 flower websites to order flowers for your friends/relatives in Vietnam, but most of them don't have any florist as well as local stores while flower delivery is an especial service. Flowers are not only gifts, but love!
This website and its services are powered by Ciaoflora Việt Nam, the best service of flowers in Việt Nam, an official member of Interflora worldwide.
Flowers itself is not expensive, but Ciaoflora - a worldwide floral service, understand our products means a lot to you and the one your care. As a member of Interflora worldwide, we are very proud to be your messenger. Every single order is an important mission to us. Therefore, we have experienced florists, reputed suppliers, friendly delivery staffs and advanced order systems, ensuring that each and every one is of the very best quality, created with care and presented with a smile to delight every recipient.​
www.ciaoflora.vn is the unique English flower website verified and approved for online business by Vietnam E-Commerce and Information Technology Agency (Ministry of Industry and Trade). This is the reason why you can trust in our flower service: physical not virtual store! For your information, click here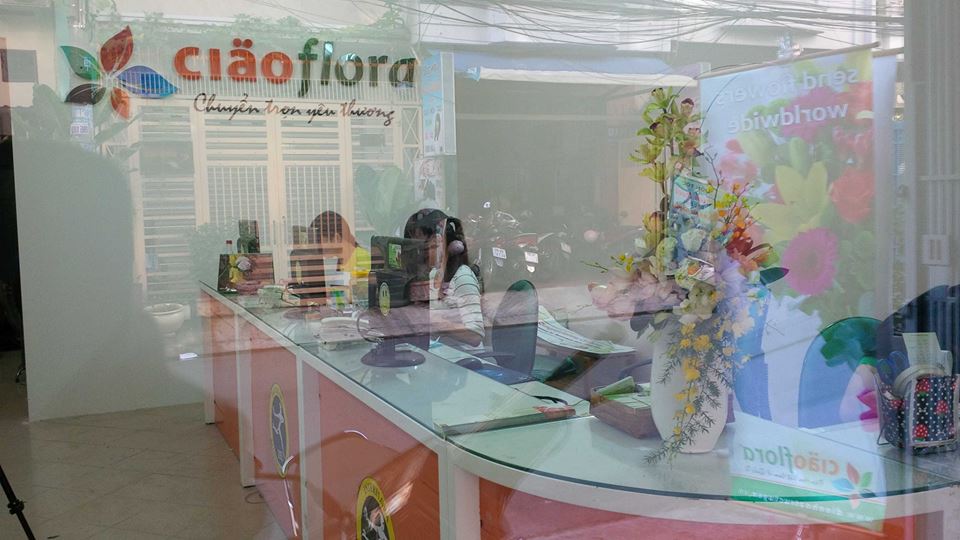 ABOUT CIAOFLORA VIETNAM
Orders are placed within Vietnam – or sent from Vietnam to anywhere in the world through Ciaoflora Headquarters in Saigon (so called Ho Chi Minh City). Ciaoflora's integrity is supported by the "Interflora Guarantee" which guarantees "the freshness, flower quality and value of each Interflora relay order".
As a member of Interflora worldwide (ID 292), Ciaoflora Việt Nam is leading online flower service of Vietnam - which can not only offer express flower delivery (within 2-3 hours of ordering) and same day delivery but worldwide flower delivery too. We have been experts in expressing emotions through international and local flower delivery for over 11 years and understand the importance of getting your flowers delivered with care.
Our dedicated Customer Contact Centre is committed to ensure that you receive the best service and experience possible when ordering Vietnam flowers & gifts from Ciaoflora Việt Nam, created with care and presented with a smile to delight every recipient. Our flower designs are hand-designed and personally delivered by our established network of over 250 branches and member florists, throughout Vietnam. All of our florists are passionate about flowers they create for each customer.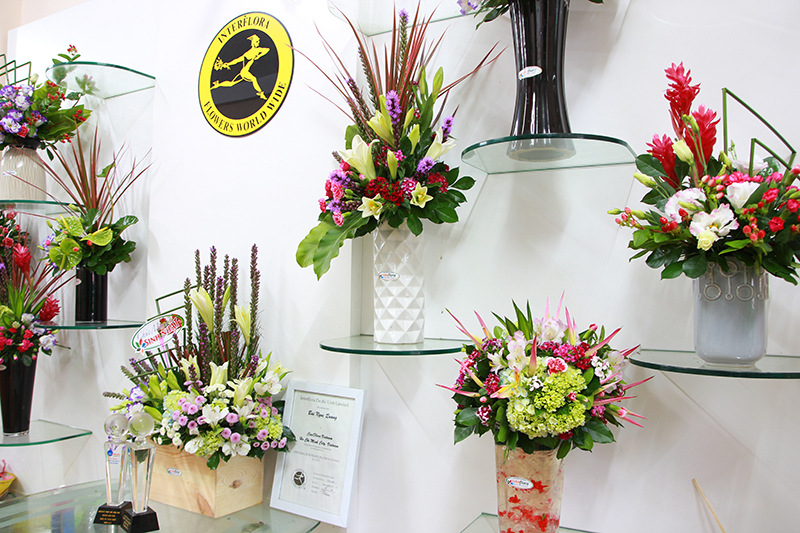 Whether it's a birthday, anniversary, new baby, new home, a wedding, or to send congratulations, you can be sure that Ciaoflora Việt Nam, the best flower service in Vietnam, will deliver the perfect gift to your recipient. Whatever the time of year and whatever you are looking for, be it Women's Day Flowers, Valentines Flowers, Mothers Day Flowers, we have got a fantastic selection of flowers and gifts for you to choose from.
All of our floral arrangements are professionally arranged by a local florist using only the freshest and premium flowers. This extensive network, coupled with our commitment to exceptional customer service, means that when you send flowers from Ciaoflora Việt Nam, you can be confident that you're sending the best.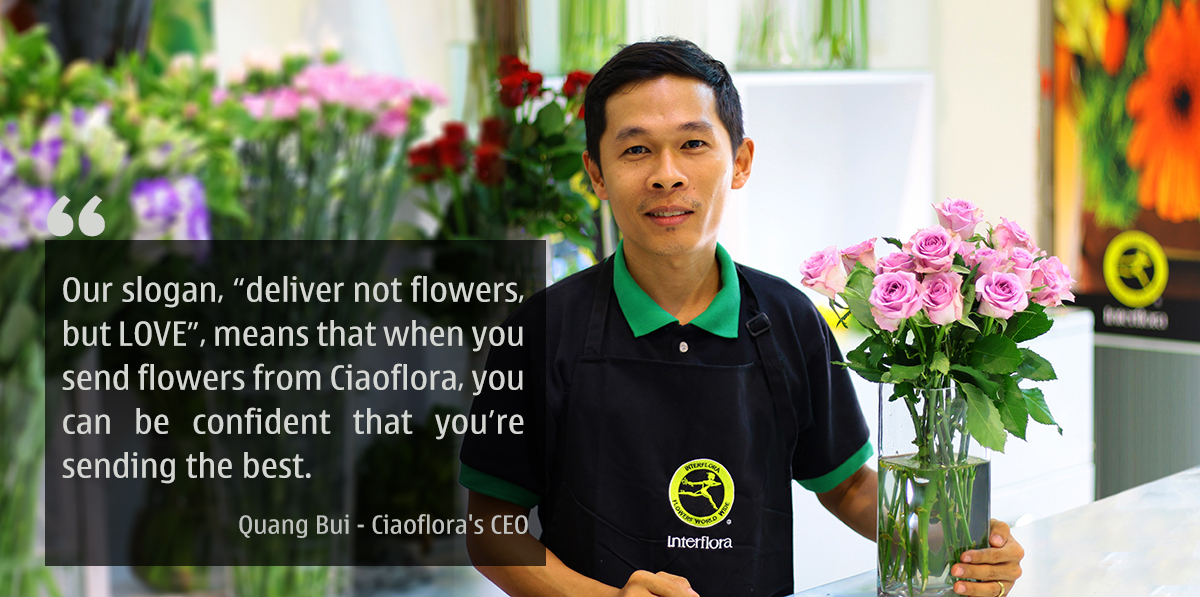 ABOUT INTERFLORA WORLDWIDE
Interflora covers almost 200 countries with almost 60,000 florists and handles around 75 orders every minute with an annual turnover of $2 billion. The name Interflora is synonymous the world over with the language and sentiments that only flowers can express. A florist shop displaying the Mercury emblem is immediately identified with Interflora's tremendous prestige and goodwill. Interflora is not only the leading floral relay brand – it is one of the world's most recognised and trusted brands. Interflora Pacific Unit was established in New Zealand in 1935 when it held its first meeting in Wellington. It is linked to Interflora Incorporated now based in Chicago, U.S.A., which was established in 1946 to link Interflora British Unit (formed 1923), Fleurop, Europe (1927) and F.T.D. U.S.A. (1910).
Interflora Pacific Unit Limited was formed in New Zealand in 1952 and is a Co-operative Company registered in New Zealand under the Co-operative Companies Act 1996. It is owned by its member florists, currently 200 in New Zealand and 120 'overseas members' in Hong Kong, Singapore, Malaysia, China, Macau, Myanmar, Indonesia, Brunei, Cambodia, Cook Islands, Fiji Islands, Tonga, Vietnam and Samoa.
Ciaoflora Vietnam is belonged to Interflora Pacific Unit Limited.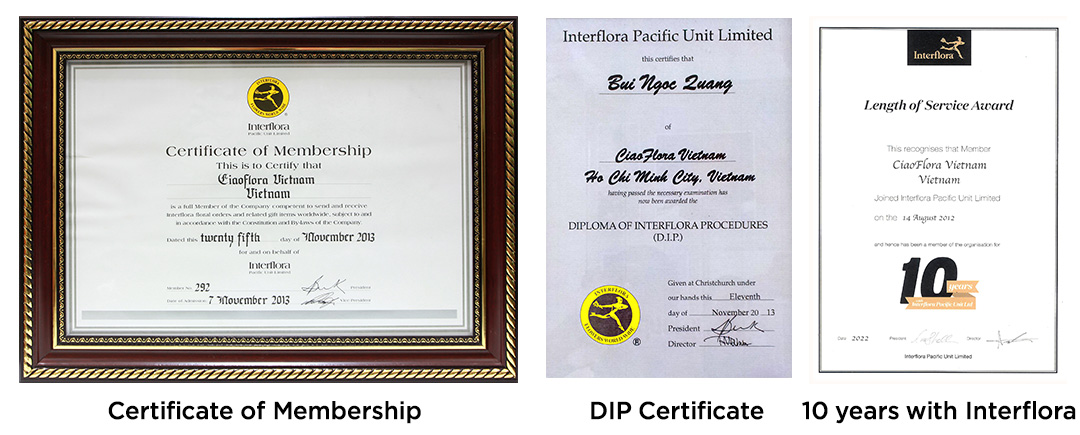 AWARDS
- The best flower service of the years continuously since 2008
- Top 5 of the best Customer Care Service of the years continuously since 2012
- Top 5 of the best Delivery Service of the years continuously since 2012
COMPANY INFORMATION
NAME OF COMPANY: DIEN HOA EXPRESS CORPORATION
Head Office: Ciao Bldg 20/4/46 Nguyen Thai Binh, W.12, Tân Bình District, HCMC
Company Registration Number: 0 3 1 1 5 0 2 9 4 0, by Department of Planning and Investment
Interflora Worldwide Member ID: 292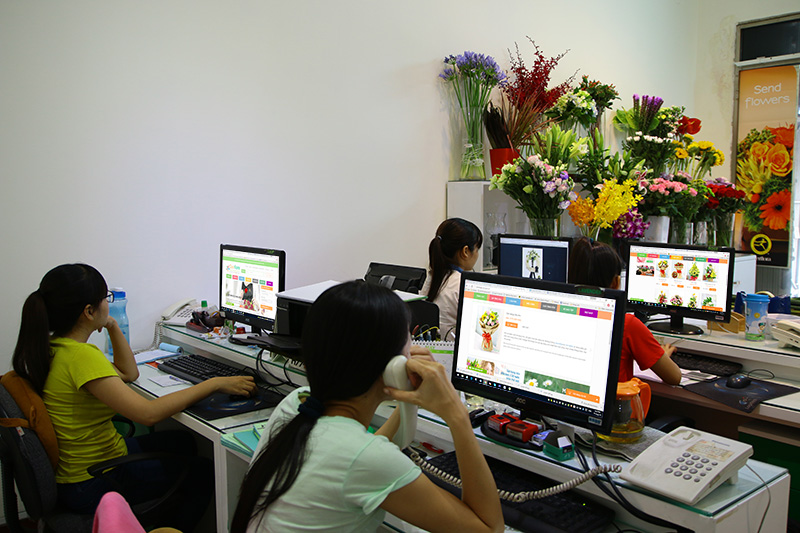 If you have any questions regarding your order or any questions, please feel free to contact our Customer Service via email help@ciaoflora.vn or by phone at +84903090568 (Whatapps, iMessage, Viber) Monday - Saturday between 8am to 18pm and 8am - 3pm GTT+7 Sunday. When sending email regarding an order, please remember to include the order number.